ACADEMIC STAYS
VISION Training: The use of the liquid biopsy in precision medicine, Isolation and culture of tumor and stroma cells from primary tumors - organized by SERMAS/IRYCIS – Ioanna Angelioudaki (NKUA) – January 2022
My training at the Laboratory of Medical Oncology, at the Ramon y Cajal, University Hospital ("Molecular epidemiology and cancer predictive markers' group) was a great experience for me, as a PhD student and provided many valuable insights for my future steps, in many aspects. It, certainly, corroborated VISION program's aim to bring people from different universities and EU countries together, to exchange knowledge and experience and see themselves develop in a personal and professional level. That is how excellence and innovation can be materialized and bear fruits. Importantly, this collaboration among people from different backgrounds and disciplines, but who share core values, make this process challenging and inspiring at the same time.

VISION Trainings: Training in epigenetic analyses – DNA methylation, Training in qPCR and gene expression - organized by BMC SAV – Emma Barreto Melian (SERMAS/IRYCIS) – 1 month
VISION project not only gives the opportunity of visiting another research group in a different country, it provides a great key for opening a new door inside your mind. Having access to high quality scientific knowledge, with great researchers that take their time to teach and show you how to do it, is something really encouraging for young researchers that are starting their scientific career. Working together is the most powerful tool we have to keep growing as professionals and human beings. It is not the amount of time spent, but the quality of it.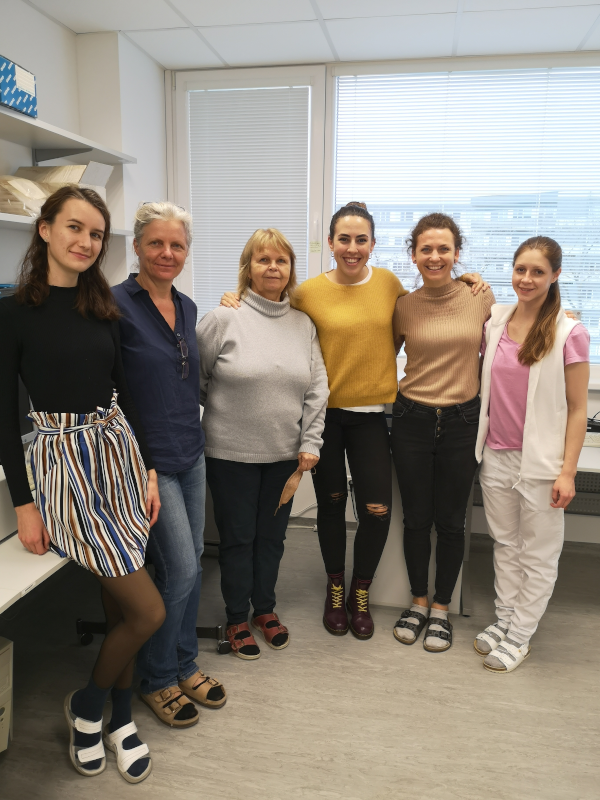 VISION Training: The use of mouse models in oncology research - organized by SERMAS/IRYCIS – Lenka Trnkova (BMC SAV), Maria Urbanova (BMC SAV) –October 1 - 31, 2021
Lenka Trnkova, MSc, a Ph.D. student at the Cancer Research Institute, Biomedical Research Center, SAS:
"VISION project enabled me to spend one month in Madrid as an intern in the laboratory within Ramón y Cajal University Hospital. During this time, I was able to practice many laboratory methods related to the field of my expertise and participate in ongoing research in the laboratory focusing on pancreatic cancer. I was fortunate to work in a group led by experienced researchers and meet new colleagues and friends within the laboratory, with whom I could share my scientific knowledge and discuss new ideas. Also, I was able to learn different methods that will be useful for my future work during my Ph.D. studies and in my future scientific career. Overall, I am happy that I could spend this month in the laboratory at Ramón y Cajal University Hospital as a part of a team of great people, and I am sure that this experience will help me in my future work in oncology research."
Maria Urbanova, MSc, a Ph.D. student at the Cancer Research Institute, Biomedical Research Center SAS:
"Thanks to the VISION project, I had the opportunity to spend a month on an internship in Madrid and take part in a course dedicated to the preparation of in vivo and in vitro models derived from patient samples. In the laboratory of Molecular Epidemiology and Predictive Markers in Cancer, where we were very pleasantly welcomed, and they practically showed us the preparation of in vitro organoids as well as mouse xenografts from the pancreatic tumor tissue. This course has also allowed me to meet top scientists in cancer and broaden my horizons in pancreatic cancer research approaches. I believe that this stay will be a great enrichment for my Ph.D. work as well as other scientific activities."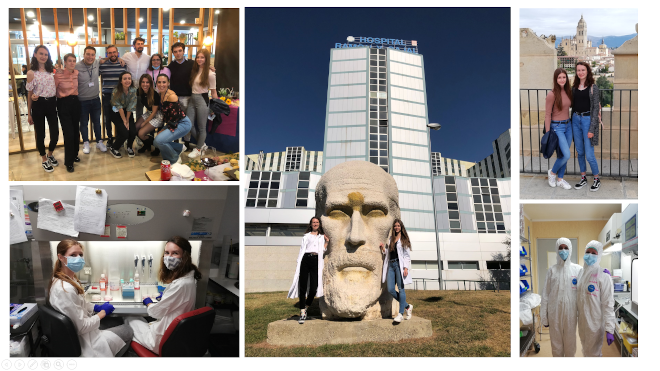 VISION Training in surgical operational procedures aiming to treat patients with GI tumours - organized by NKUA – Peter Dubovan (BMC SAV) – 21 August – 19 September 2021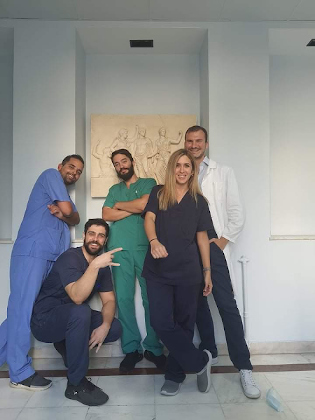 In order to improve the world we are living in, we ourselves have to become better. As it is said, in order to achieve greatness there are many paths to choose, but whichever road we choose there will be a need for the openness of our minds and hearts. Vision programme offers us amazing opportunity to gather knowledge on one hand, but on the other to get familiar with different culture, different nation with their habits and to get to know other people and forge new relationships. As we are moving forward in this ever-globalizing world we see, that only Together Everybody Achieves More.
Peter Dubovan, MD, PhD student, (white coat) visited the 2nd Department of Surgery, Aretaieion University Hospital, Athens, Medical School, National and Kapodistrian University of Athens, Greece.